Heavy Duty T-Top Deck Mount
The redesigned Oceansouth Heavy Duty T-Top Deck Mount represents a significant improvement in terms of performance and durability. Notably, the Ø44mm aluminum tube uprights have been enhanced with a larger radius, providing increased structural strength throughout the uprights. This design innovation helps distribute load evenly across the frame, effectively reducing vibration and the risk of structural fatigue. As a result, the T-Top enjoys an extended lifespan, making it a reliable and long-lasting addition to your boat.
To ensure the utmost in structural integrity and longevity, all components of this T-Top are crafted from an engineering Nylon blend that is specifically formulated for superior structural qualities. The Ø44mm framework consists of hard-anodized aluminum or powder-coated tube, while 316-grade stainless steel fasteners are used for added corrosion resistance. While medium-level assembling skills are required, the Oceansouth Heavy Duty T-Top Deck Mount offers a robust and dependable solution for boaters seeking top-notch performance and longevity in their T-Top design.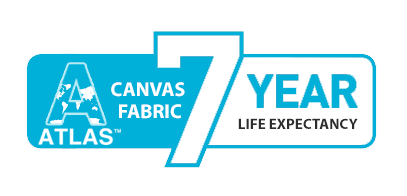 All components are manufactured with engineering Nylon blend
Specifically formulated with superior structural qualities.
Ø44mm framework hard anodised aluminium or powder coated tube.
316 grade Stainless Steel Fasteners.
Medium assembling skills required.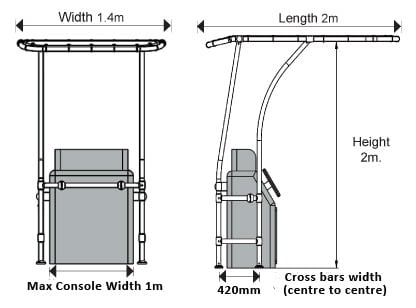 Please enter your e-mail if you like to be notified when the product is back in stock