Heavy Duty T-Top Console Mount
Heavy Duty T-Top Console Mount
$869.10
The framework features a large radius which gives greater structural strength and crossbars are positioned high on the uprights to allow clearance for side doors or fittings on console. Sold as a complete unit. Detailed installation manual included.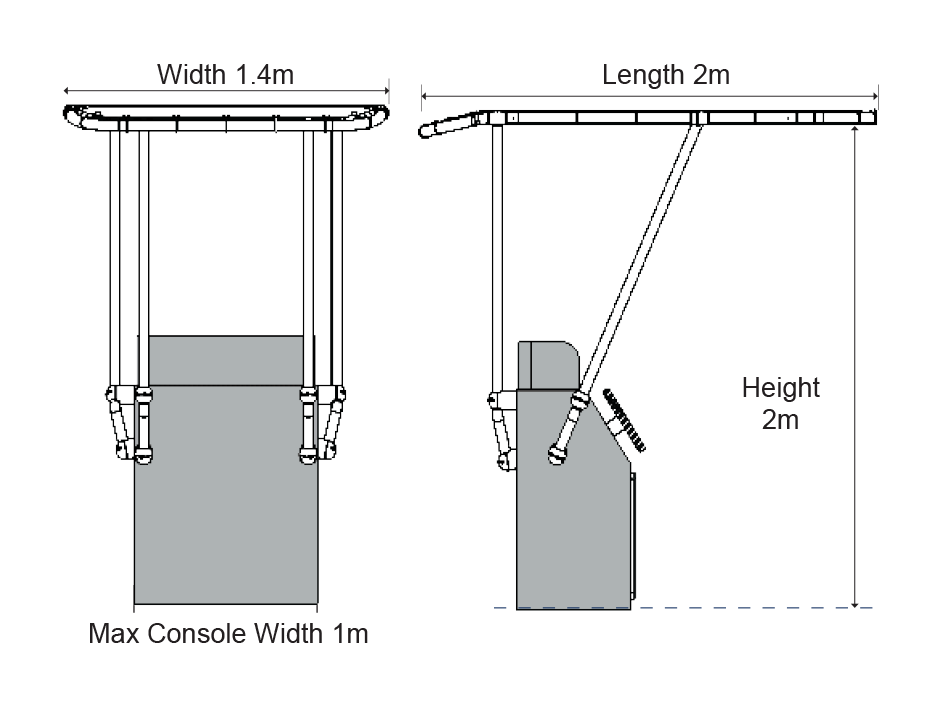 $869.10
Description
Our Heavy Duty T-Top Console Mount design clears valuable passage ways Can be fitted to side console or centre console boats. Specially designed side mounts and uprights allow maximum flexibility in mounting positions to suit the majority of console designs.
All components are manufactured with engineering Nylon blend
Specifically formulated with superior structural qualities.
Ø44mm framework hard anodised aluminium or powder coated tube.
316 grade Stainless Steel Fasteners.
Medium assembling skills required.
Weight
340 g/m2
Material
100% High Tech Polyester
Water Column
≥ 150 mbar (1500 mm)
Light & Weather Fastness
Note 7-8
Tensile Strength
≈ 2600 N¹ | 1600 N²
Elongation
≈ 40 %¹ | 30 %²
Colour Fastness to rubbing
Note 4-5³ | Note 44
Chlorine Resistant
Note 4-5
Water Repellency
Note 100
Oil Repellency
Note 4
Coating
Polyurethan [PU]
UV Protection Factor
UPF 50+
(measured value > UPF 80)