2 Bow Starboard Frame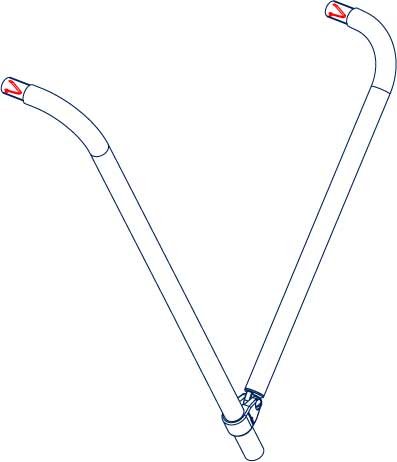 2 Bow Port Frame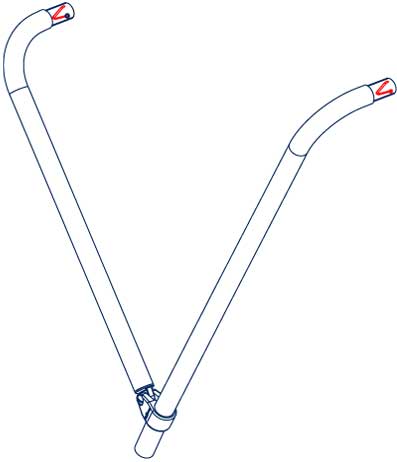 Fabric x1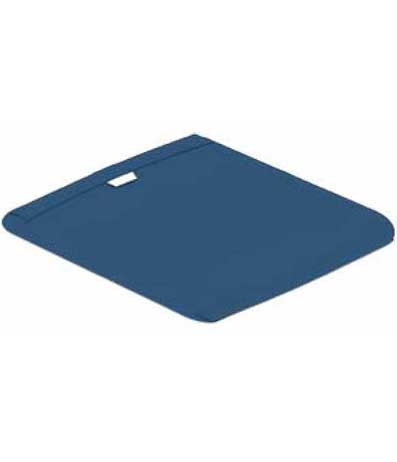 2 Bow Bimini Top Instructions
---
Webbing Straps x4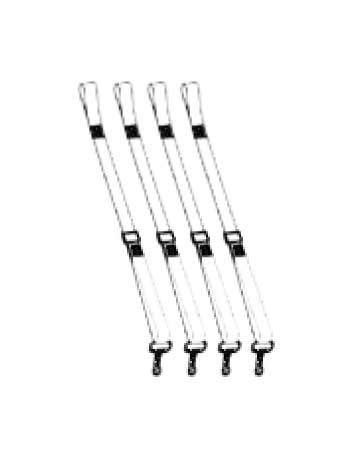 Crossbars x2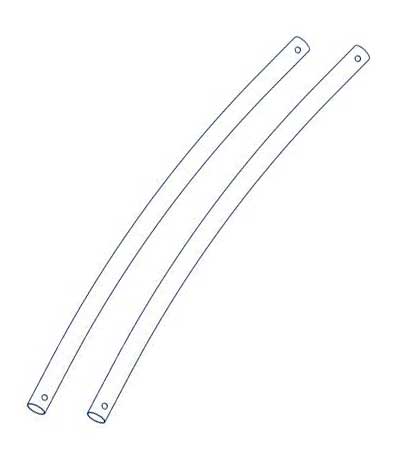 Deck Mounts x2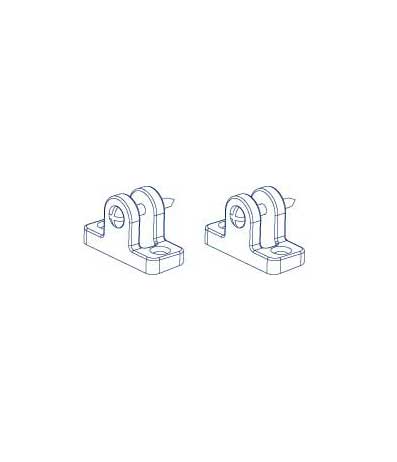 S/S Saddles x4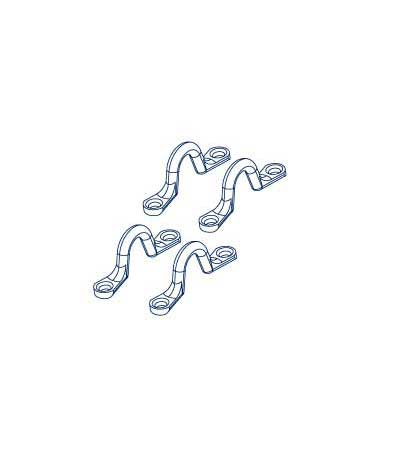 2 Bow Bimini Assembly Instructions
---
STEP 1
Fit Crossbars into Starboard Frame.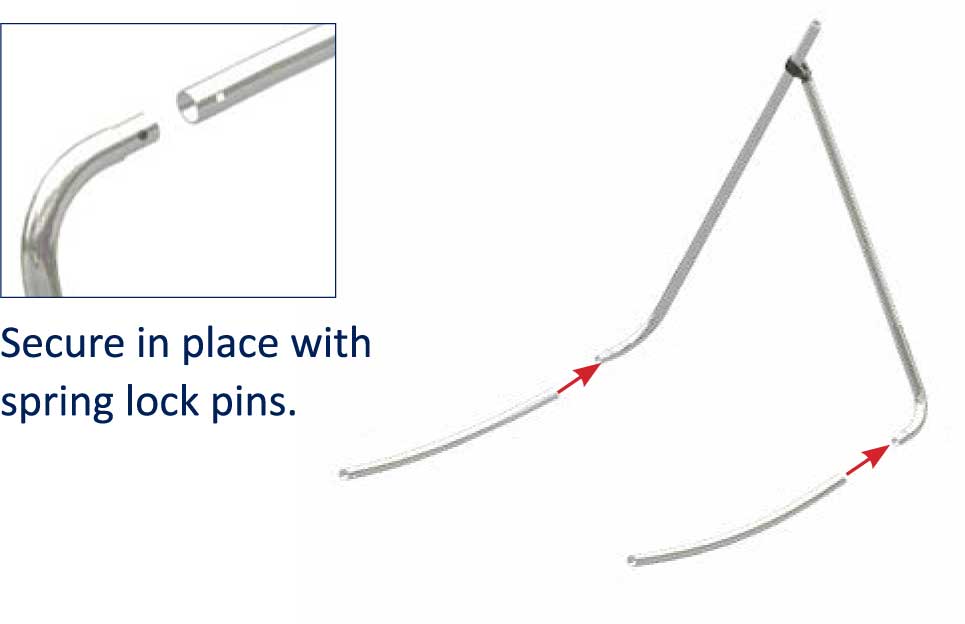 STEP 2
LAY FABRIC AS SHOWN (SLEEVES UP).
FEED THE CROSSBARS THROUGH FABRIC SLEEVES
(LONG UPRIGHT GOES THROUGH REAR SLEEVE)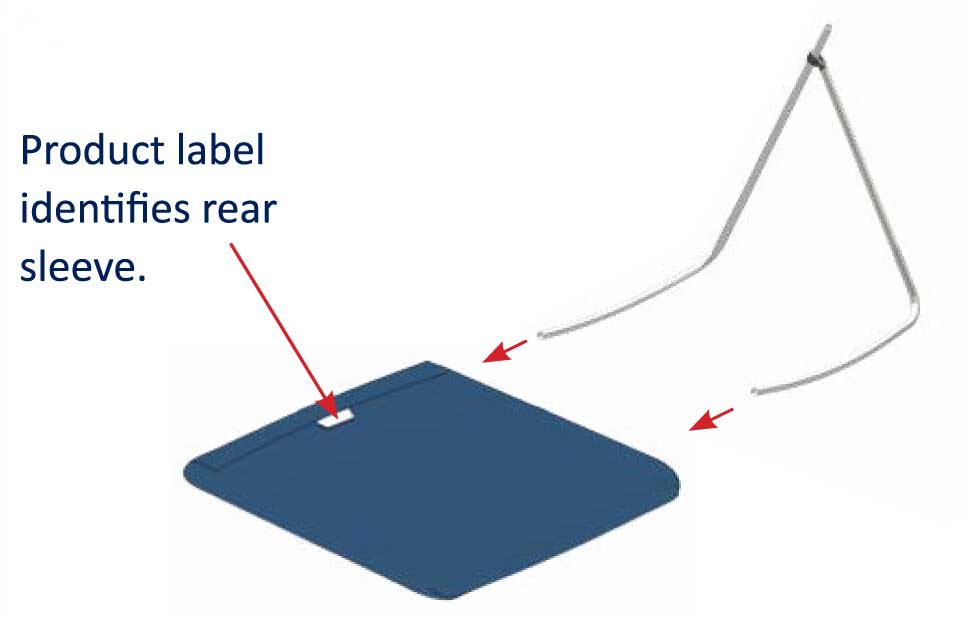 STEP 3
COMPLETE BIMINI BY ATTACHING THE PORT FRAME TO CROSSBARS (AS IN STEP 1)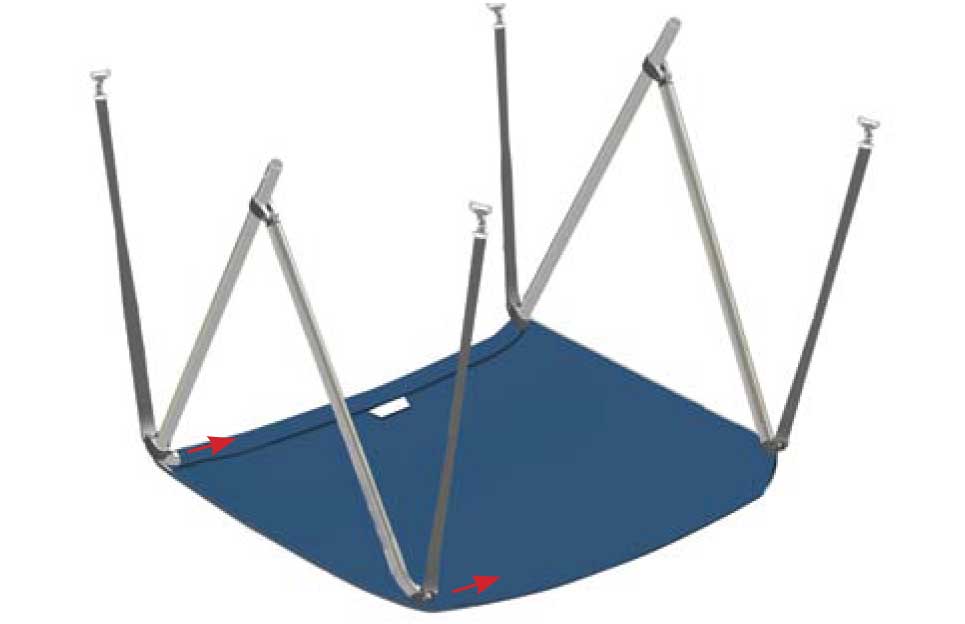 STEP 4
ATTACH WEBBING STRAPS TO BIMINI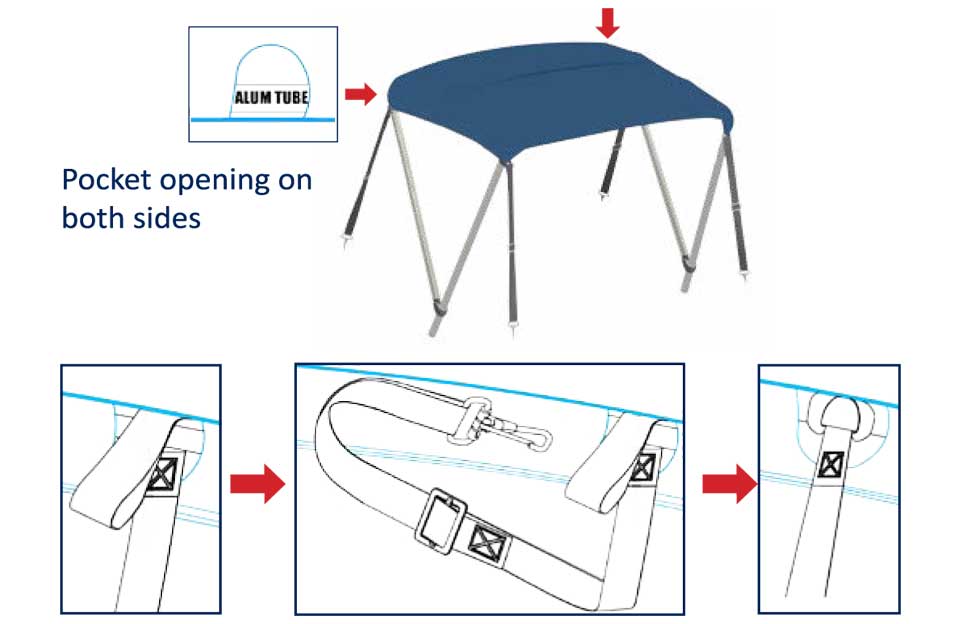 STEP 5
ATTACHING THE BIMINI TO THE BOAT
1. Locate where the Bimini Deck Mounts will be placed. Measure and confirm the marks for the Deck Mounts to ensure they are exactly opposite each other. If Deck Mounts are not parallel, the Bimini will be unbalanced.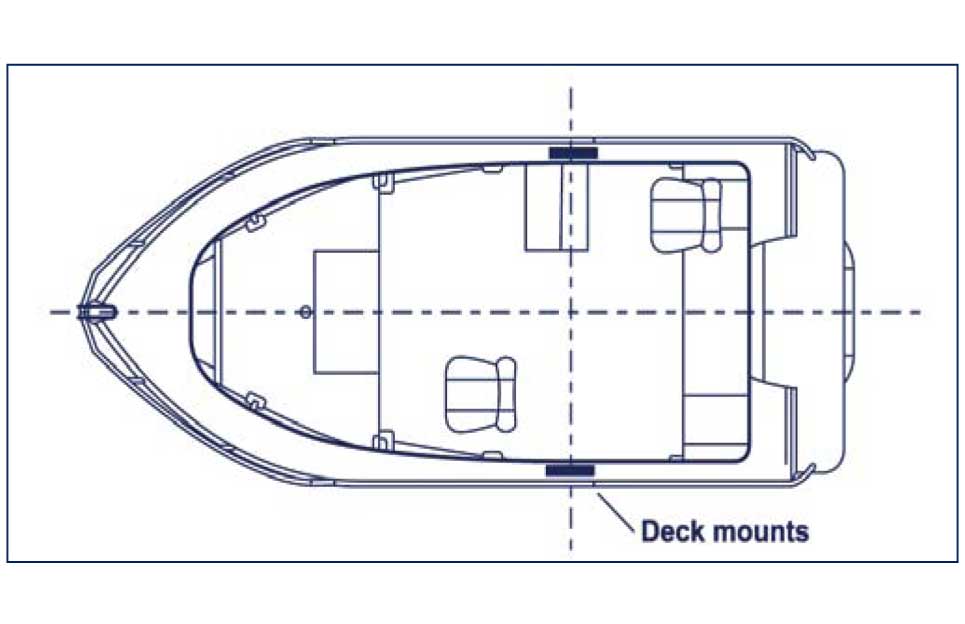 2. Drill and secure the Deck mounts using suitable hardware (not supplied).
Note: The taper on the Deck Mounts; ensure they lean inwards to match the Bimini frame. Place Bimini into deck mounts as shown. Secure tube ends with Self Tapping Screws.

3. POSITIONING THE SADDLES.
The distance between the Deck Mounts and Saddles depends on personal preference, however placement between 0.9m – 1.1m (35" – 43") is recommended. Drill and secure the saddles using suitable hardware (not supplied).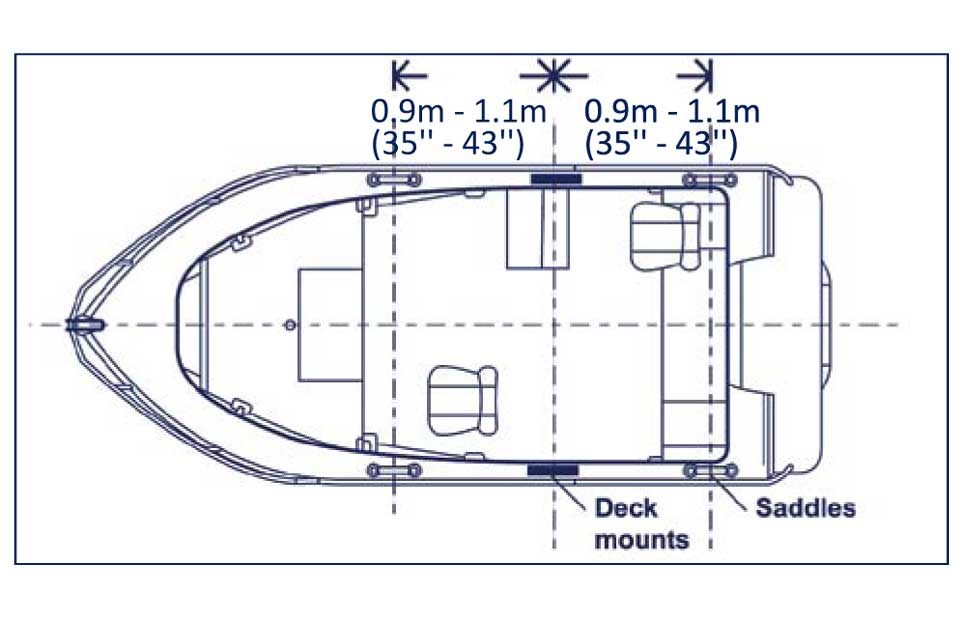 4. Tighten and adjust webbing until even tension is achieved across bimini.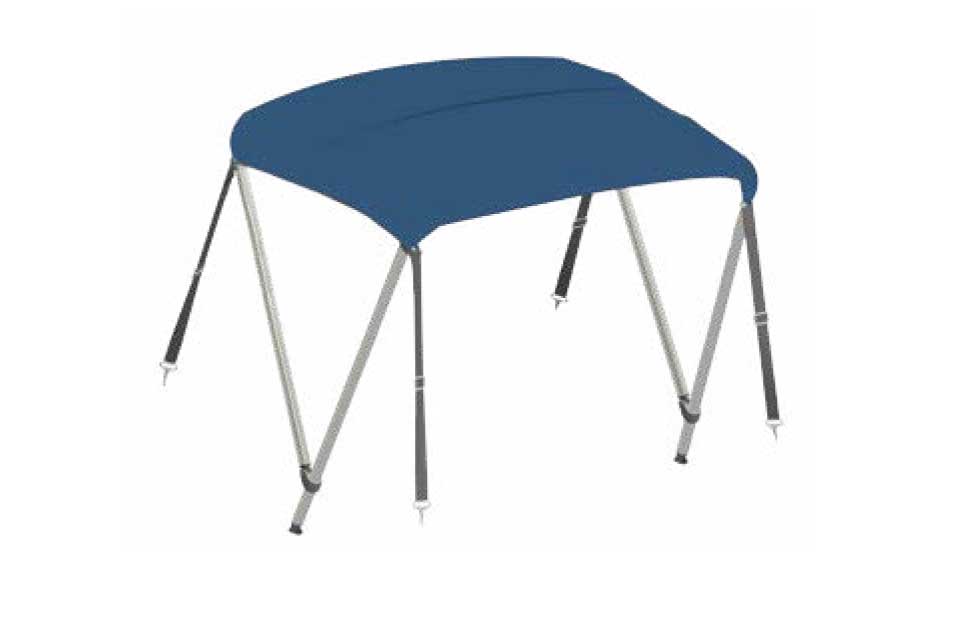 Integrated Storage Boot Instructions
---
STEP 1
RELEASE THE SNAP HOOK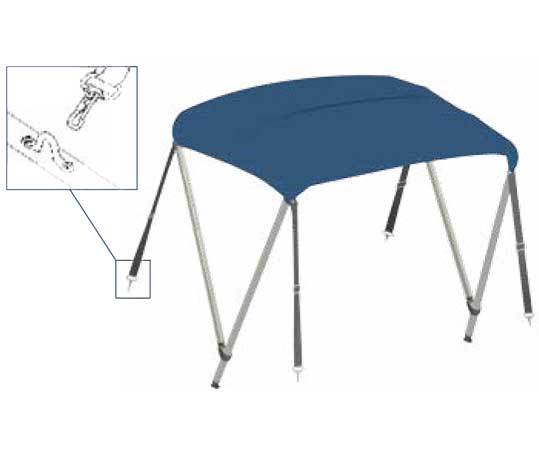 STEP 2
UNZIP PANEL ON THE REAR POCKET TO RELEASE STORAGE BOOT PANEL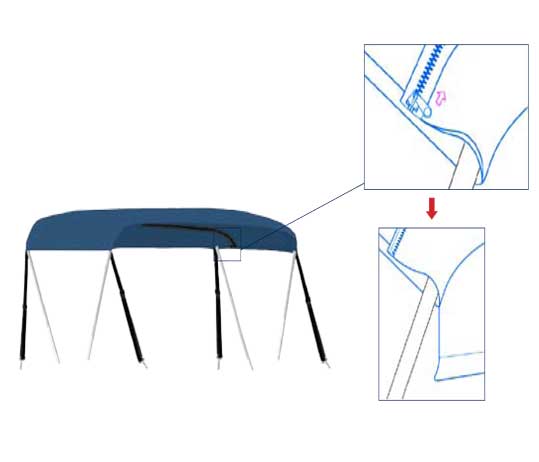 STEP 3
FOLD THE BIMINI & PLACE THE WEBBING STRAPS ON THE TOP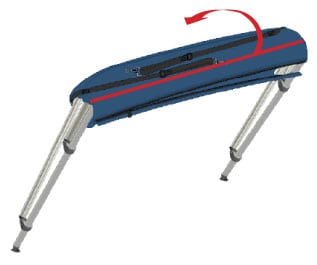 STEP 4
FOLD PANEL OVER BIMINI TOP & WEBBING STRAPS