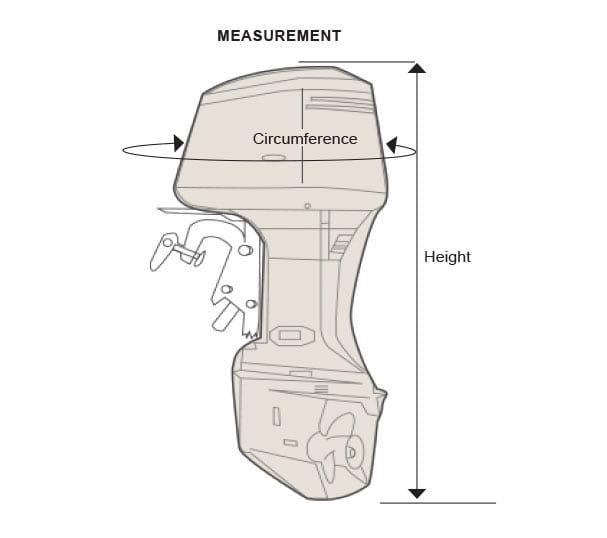 Installation Instructions
Clean your motor of any oil or grime that could damage the inner felt lining.
STEP 1:
Place the cover over the motor (opening to the front), pull the cover over the motor Expand the elasticized hem, and pull down around the shaft until the motor is covered.
STEP 2:
Tighten and secure the buckle. For full outboard motor covers, zip up the shaft section.
NOTE
Storage covers and large model covers secure in front with belt & buckle above propeller, to prevent lift when trailering.