Custom Fit Jet Ski Covers for KAWASAKI
Custom Fit Covers for:

The covers have been designed and tested on each of the individual models to ensure the best fit while offering the best protection. They are safely secured onto your jet ski with an 25mm webbing (sewn into the hem), which can be tightened at the back with a ladder lock buckle. These high-quality covers allow maximum protection, high breathability, and a robust custom fit that your jet ski truly deserves.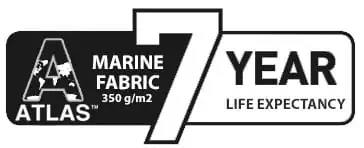 350 g/m2 heavy polyester canvas with advanced coating technology assures maximum water resistance, UV protection & breath-ability.
Soft Felt inner lining.
Twin Rope Cleat for easy tightening
The highest quality materials and craftsmanship stand the test of time.
*Designed to suit current Jet Ski Models only*