Top 4 Reasons to Add a Bimini Top to Your Boat
If you've got a boat and you've been out to sea more than once, you probably already know the importance of good shade and proper sun protection. If you've just purchased a new boat and you're all ready to get out and enjoy it, however, don't make the same first mistake that many boat owners do!
Bimini tops are a simple, affordable, and versatile means of providing adequate shade whilst out on the water, so it should be obvious why they're an essential accessory. Nevertheless, here are four practical reasons to pick one up today:
1. Comfort Under the Shade
The dangers of prolonged exposure to the sun are well-known, and the damage can go far beyond a few blisters or skin peeling. Only 15 minutes of exposure to the sun's UV rays can seriously damage the skin, so unless you're planning to just sit on your boat in the harbor for a few minutes then you'll definitely want some shade.
Shade is perhaps the most important reason to install a bimini top to your boat for exactly this reason. Modern bimini tops can be raised or lowered as needed, at only a moment's notice. Adjust the bimini shade as desired to control the amount of shade for you and your guests.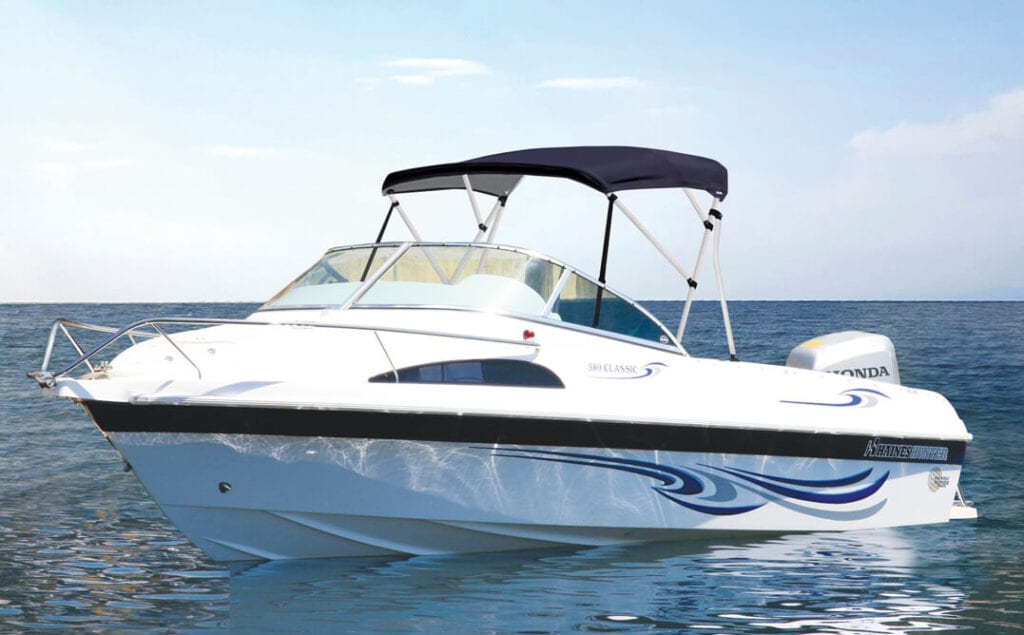 2. Rain Protection
A pleasant voyage out into the waters on a sunny day can quickly turn into an unpleasant experience should mother nature decide to let the rain pour down. The pitter-patter of raindrops can be an annoyance, one that is solved with a robust bimini top.
There's no telling when a rainstorm will pass over, so a bimini top is a wonderful accessory to raise until you make it back to the harbor or until the storm passes over.
3. Protect Valuables
Keep perishables, electronics, and other important valuables safe and protected under the top or in a storage compartment. Bimini tops also protect the cockpit from damage, since constant exposure to the sun may peel or crack parts of the cockpit on hot days.
For smaller boats with fewer storage compartments, having additional covered space during a rainstorm is beneficial. Keep valuables nearby and under the protection of the bimini top at the first sign of rainfall.
4. Fully Convertible
Fully enclosed boats don't need a bimini top to protect against the elements, but open boats don't have this benefit. Now, you could just go and buy an enclosed boat, or you could purchase a bimini top. Which one do you suspect is more realistically affordable? Yep, bimini tops are a small investment that essentially makes your open boat a convertible.
Although it is recommended that you fold down the bimini top when it isn't needed, storage and aesthetics may be a concern. The good news is that many modern bimini tops are highly compact, and bimini boots can be added to conceal the bimini when not in use.
Don't forget to lower your bimini top when cruising at high speeds as well, and keep it clean and tidy frequently when it's moored in the harbor. These good habits will prolong the lifespan of your bimini top.