What are Rock Guards and why should your boat have them
Most boat types are pretty expensive and any visible damage that these watercraft obtain will dramatically reduce the overall resell value of your boat. It is also terribly painful to see scratch marks on a boat that you spent so many years paying off and these marks or dents can be annoying and costly to repair.
A terrific way to keep your boat protected is by investing in rock guards for your boat trailer.
What Are Rock Guards?
Rock guards are a shield that you install directly on the boat trailer's frame. These accessories are light in weight since they are made from 25mm stainless steel frames and heavy-duty PVC mesh with zippers.
Rock guards are very functional since these devices are extremely durable and pretty easy to keep clean. You can just hose the mesh and frame it down to remove dust and loose particles and your rock guard will look as if new.
The main purpose of rock guards is to protect your boat from projected rocks when you haul it to the next location behind your truck.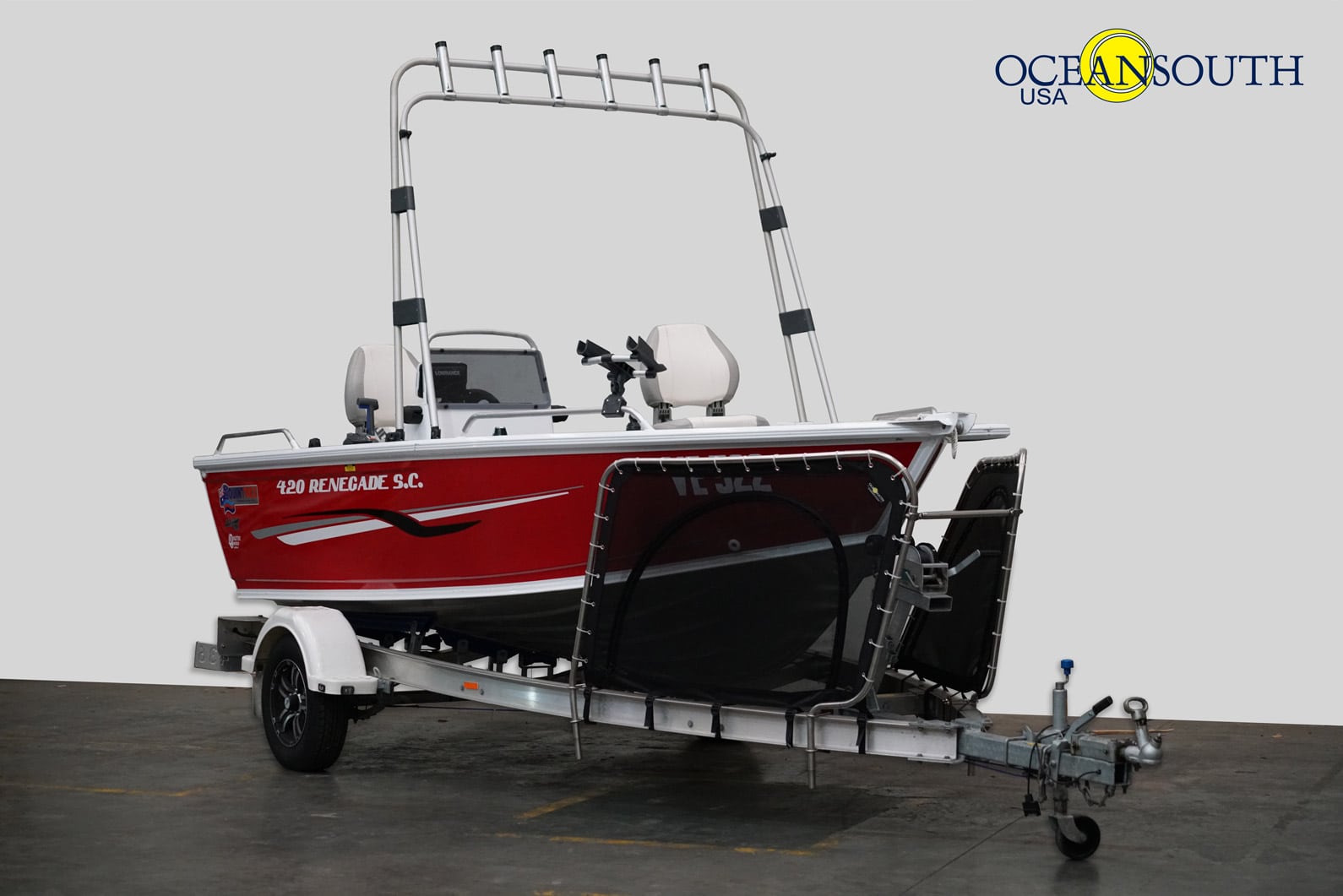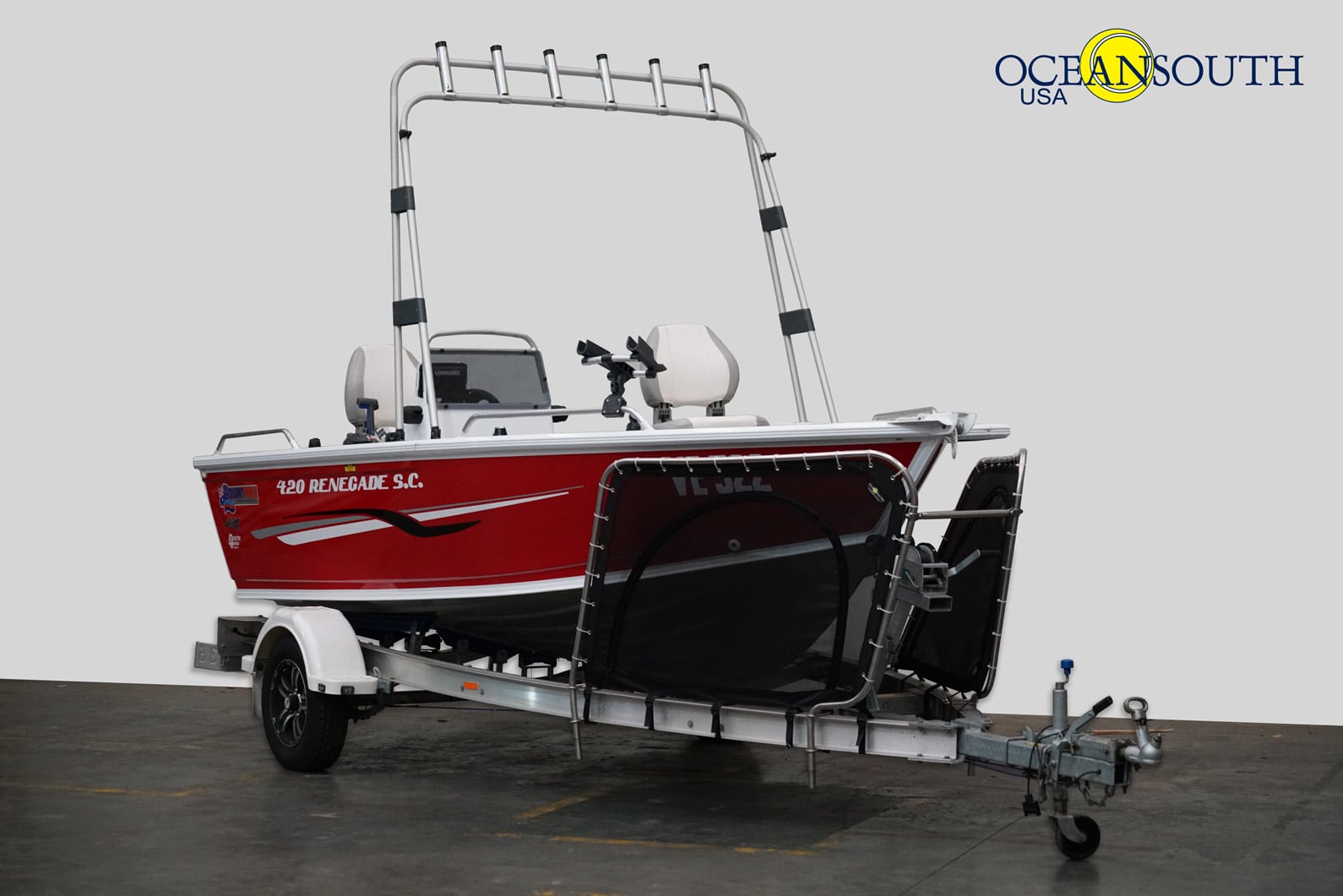 Benefits That Rock Guards Offer
These simple trailer accessories have one main function, to block projected rocks so these items won't scratch or dent your boat. Here is a quick look at the main benefits these accessories offer:
The guard protects your paint coat and keeps the surface from becoming scratched up.
It keeps large rocks from denting your boat's exterior while you travel on the open road.
The guards block out projected rocks and other flying objects on the road
Protects your boat from being scratched by trees and bush branches when you travel to remote destinations.
The shields offer protection without increasing wind friction because the guard has a mesh design that allows plenty of air to travel through.
They are very easy to install or remove since the rock guards usually come with a bolt design that you can add or remove with hardly any tools at all.
A lot of people love the way these rock guards look. They certainly make simple boat trailers look a lot more interesting.
These guards will also increase your boat. It is an upgrade to your boat trailer that will keep your boat in mint condition for longer so you can make a good profit when it is time to sell again.
Which Boats Need A Rock Guard?
Rock guards are ideal for any type of boat that you transport on the open road. If your boat or yacht stays on the water, you won't need a rock guard because the watercraft isn't transported on the open road. But if your smaller craft is constantly coming along with you on different types of holidays and all sorts of destinations then a rock guard is a must.
These flexible accessories can be custom made to suit your boat size and they are compatible with most boat trailer types.
Rock guards can be a very useful tool to keep your boat in great condition for longer. You can order these wonderful accessories on Oceansouth. While you are busy ordering your rock guard, you should also have a look at some of the other accessories on their site.
Products like custom boat covers, bimini tops, boat shade extensions, motor covers, hatch covers, and winch covers are all very handy for protecting other parts of the boat from UV rays or from dust and dirt. With Oceansouth, you can get the best protection for your boat no matter what its size or design might be.