3 Bow Bimini Top – Aluminium
The Oceansouth 3 Bow Bimini Top is a versatile and durable shade solution for your boat. With its Ø25mm snap lock frame, it provides a sturdy and reliable structure to shield you from the sun and weather. The high-tech polyester ATLAS canvas, weighing 310 g/m2, offers excellent UV and weather resistance, ensuring long-lasting performance even in challenging marine conditions.
One notable feature of this bimini top is its flexibility. If needed, it can be shortened to a height of 1.1m, allowing you to customize it to your specific preferences. It also boasts exceptional color fastness to light, rated grade 6-7, ensuring that it maintains its vibrant appearance over time. The package includes an integrated storage boot, fabric, heavy-duty webbing straps, and components for easy installation. With a maximum speed rating of 45 knots, the Oceansouth 3 Bow Bimini Top combines functionality, adaptability, and performance, making it an ideal addition to your boat for sun protection and comfort.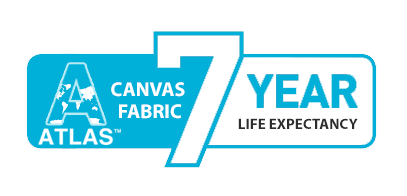 Ø25mm Snap Lock Frame
High Tech Polyester ATLAS Canvas 310 g/m2
If needed, Bimini can be shortened to 1.1m Height
UV & weather resistant, colour fastness to light grade 6-7
Supplied with Integrated Storage Boot, Fabric, Heavy duty webbing straps, and components.
Max. Speed Rating 45 knots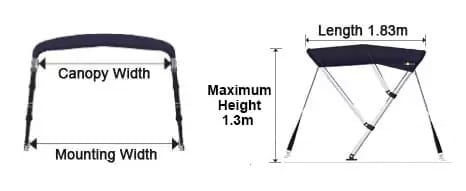 AVAILABLE COLOURS