T-Top
The Classic Oceansouth T-Top has stood the test of time as a trusted favorite among boating enthusiasts. Its design is not only versatile but also practical, making it a reliable choice for a wide range of center console widths. With adjustable uprights and a side mount, this T-Top offers adaptability to fit different boat configurations, ensuring a secure and customized fit for your vessel.
Standing at a height of 2.05 meters, the Classic T-Top can be easily shortened to meet your specific height requirements, providing flexibility to accommodate various boat sizes. Constructed from Ø32mm bright-dipped aluminum tube, it combines strength and lightweight design, while the heavy-duty Dope dyed polyester fabric at 320g/m2 ensures robustness and resistance to the elements. This T-Top also offers convenience with its removable top for storage and the option to mount equipment on its upright crossbars. With connectors and mounts made from marine-grade polymers and 316-grade stainless steel fasteners, the Classic Oceansouth T-Top is a dependable choice for boaters seeking a durable and adaptable solution that requires medium-level assembling skills.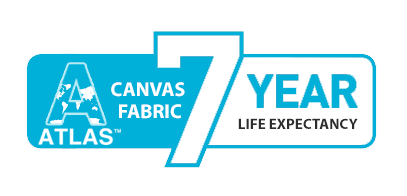 2.05m height. Can be shortened to required height.
 Ø32mm bright – dipped aluminium tube.
Heavy duty – Dope dyed polyester fabric 320g/m2.
Top can be removed for storage.
Equipment can be mounted on upright crossbars.
All connectors and mounts made from
marine grade polymers.
316 grade stainless steel fasteners.
Medium assembling skills required.