Outboard Motor Carry Bags
The Outboard Motor Carry Bags offered by Oceansouth are a practical and reliable solution for transporting portable outboard engines weighing up to 30kg. Crafted with attention to detail, these bags are designed to make carrying your outboard motor a breeze while providing essential protection.
Constructed from premium woven dope-dyed polyester fabric and featuring a protective soft felt inner lining, these bags offer a breathable and water-resistant exterior that ensures your outboard engine remains shielded from the elements during transport. The adjustable heavy-duty carry straps are thoughtfully designed to wrap securely around the motor shaft and cowling, enhancing stability and security during transportation. With dual size 10# zippers, these bags provide easy access to the motor carry handle, making it effortless to load and unload your outboard motor for your boating adventures. Whether you're heading to the water or storing your engine, these Outboard Motor Carry Bags offer a convenient and protective solution for your portable outboard engine.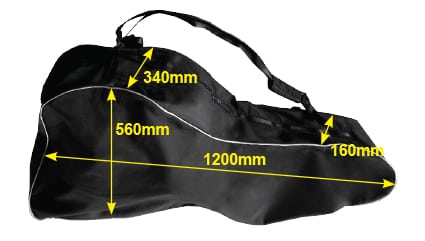 RECOMMENDED ACCESSORIES