Runabout Boat Covers
The Oceansouth Heavy Duty Trailerable Runabout Boat Cover is the ultimate solution for safeguarding your valuable runabout boat during transportation and storage. Crafted from high-quality, heavy-duty materials, it provides robust protection against the elements, including water, UV rays, mold, and mildew. Designed to offer a tailored and secure fit for runabout boats, this cover won't shift or flap during transport, ensuring reliable protection against road debris and harsh weather conditions.
Installing the cover is a breeze, thanks to adjustable straps and quick-release buckles that ensure a tight and secure fit. Additionally, many versions of this cover feature integrated vents for air circulation, reducing the risk of mold and mildew formation. Whether you're trailering, storing, or simply protecting your boat, the Oceansouth Heavy Duty Trailerable Runabout Boat Cover is an essential accessory that combines heavy-duty construction, tailored fit, and user-friendly features to maintain your boat's appearance and functionality. With this cover, you can embark on your boating adventures with confidence, knowing your runabout boat is well-protected.
We are offering an 280g/m2 Runabout Boat Cover which is ideal for
0m-5.3m length Runabout Boats.
This heavy duty boat cover will offer you maximum protection for storage,
boat mooring, travelling or towing.
The Solution dyed mildew-resistant and UV-coated fabric will not shrink
or stretch with use.
The quick-released buckle and strap system offers a secure fit for taking
your boat on the road.
It ensures lasting protection for your boat investment.
Fits boats with bow-rails up to 250mm height,and windscreen up to 600mm height.
ATLAS Dope Dyed Polyester Fabric 280g/m2.
Trailerable and suitable for highway towing.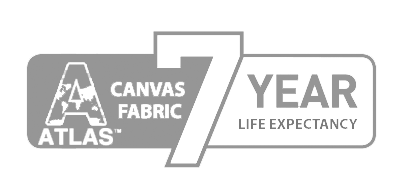 When measuring your boat, use the overall fabric measurement instructions below for a more accurate boat cover selection.
| BOAT LENGTH | MAX. BEAM WIDTH | ORDER CODE |
| --- | --- | --- |
| 4.1m – 4.3m | 1.95m | MA 203-6 |
| 4.3m- 4.5m | 2.05m | MA 203-7 |
|  4.5m – 4.7m | 2.05m | MA 203-8 |
| 4.7m – 5.0m | 2.25m | MA 203-9 |
| 5.0m – 5.3m | 2.4m | MA 203-10 |
| 5.3m – 5.6m | 2.4m | MA 203-11 |
| 5.6m – 5.9m | 2.45m | MA 203-12 |
| 5.9m – 6.3m | 2.5m | MA 203-13 |
| 6.3m – 6.7m | 2.5m | MA 203-14 |
RECOMMENDED ACCESSORIES